The Rise of Splyce in the Americas
The journey for Splyce has been long and challenging, but the champions of the Americas are now gearing up to compete in Kuala Lumpur.
Finding Their Way Back Home
2017 has been an intense year for Splyce. With the exception of Rifler Drone, the entirety of the roster, coaching staff included, has been overhauled. Starting the year off with an international lineup, they spent the year lessening their global presence in order to hone in on the strength of their home region: the Americas.
The team went through several roster changes, adding Canadian player SEMPHIS in February, before landing on its current roster with the acquisition of mitch and captain DAVEY in August.
The final piece of the Splyce puzzle is 22-year old roca. Formerly of compLexity Gaming and Echo Fox, this Rifler and Entry Fragger was a key player in the Regional Finals Americas. His potential appeared limitless during the tournament in their 2-0 versus subtLe, and there is a great argument to be made toward declaring him MVP of the Americas.
roca earned a whopping 111 kills during their five-game series against Ghost Gaming. In addition, he managed to have the most assists of all players in the series, showing both skill as an individual and a team player.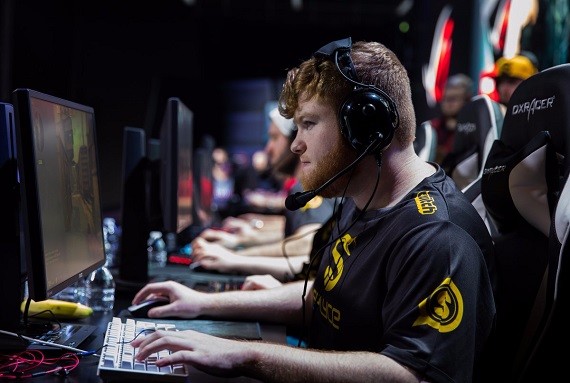 Dedication and Determination
The competitive spirit of CS:GO is alive and burning inside of each of Splyce's members. Whether they started their professional careers in 2012 or 2015, each member of the new squad treats each match as professionally and important, regardless of the tournament.
When it came to ROG MASTERS 2017, the same air of intensity surrounded the team. With captain DAVEY knowing how to lighten the mood with small taunts and excitable moments, the team kept their composure and pushed through the Regional Finals.
After a tight 3-2 series versus Ghost Gaming, Splyce secured their spot at the ROG MASTERS 2017 Grand Finals. This roster of individually strong players will be looking to live up to the potential of each of its parts this event and, regardless of the results, Splyce is bound to put on a show worth remembering.
If you would like to get more additional information regarding ROG events and ROG products, sign up to an ASUS Member Account & Join the Republic!